Poslednji muzej sodobne umetnosti (od / since 2015)
V letu kačjega pastirja / In the year of the Dragonfly.PDF 2013

Zbrana dela / Selected works .PDF
Društvo za domače raziskave - DDR
Domestic Research Society
The Domestic Research Society was established by Damijan Kracina, Alenka Pirman and Jani Pirnat in 2004 to record, collect, research and present domestic phenomena. The members have been active in the field of contemporary art since 1991. They strive to conduct collaborative and interdisciplinary research, which enables the development of innovative approaches in contemporary art, actually addressing a broader audience.
Websites:
GALAPAGOS (Damijan Kracina & Vladimir Leben)
PROTEUS FONT - www.proteusfont.org
BOOKS & PUBLICATIONS:
V letu kačjega pastirja / In the year of the Dragonfly
Book, 48 pages, PDF, 2013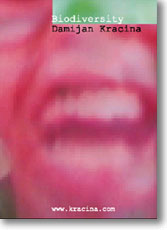 BIODIVERSITY
Book, 64 pages, (PDF, 1.6M) 2004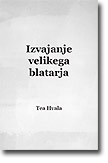 Izvajanje velikega blatarja
Besedilo: Tea Hvala
Risbe, fotografije, oblika: Damijan Kracina
Naklada: 200,
(C) avtorji 2007
>>> pdf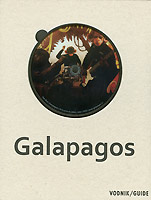 The Ultimate Guide to the Galapagos
book-knjiga/DVD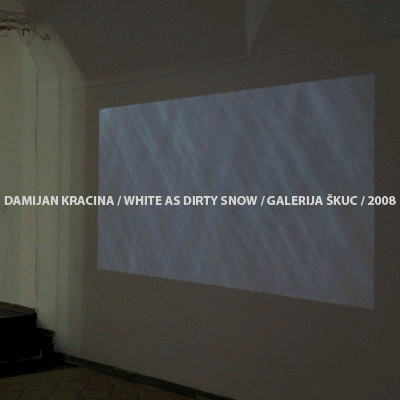 Photo: Habicht / Kracina
Zbrana dela / Selected works .PDF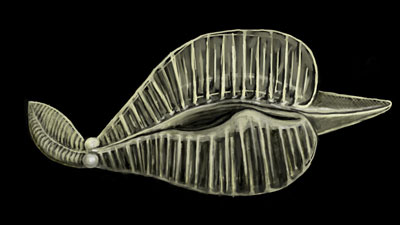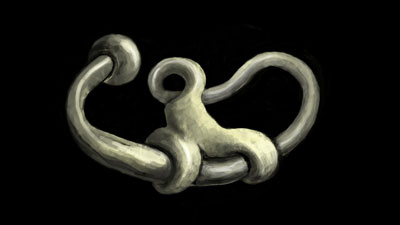 Damijan Kracina & Vladimir Leben, 2piar, 2012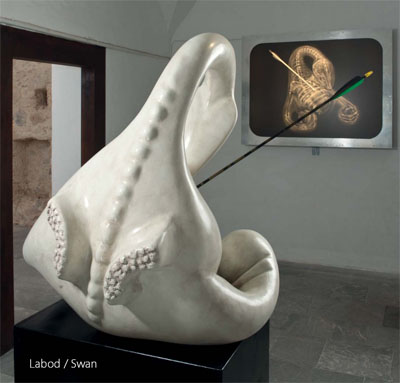 Labod / Swan, Galerija Božidar Jakac - lapidarij, Kostanjevica na Krki
Photography: Tomaž Lunder, 2013
Genski oltar / Genetic Altarpiece
Damijan Kracina, Vladimir Leben, Jani Pirnat,
glasba/music: Sašo Kalan
Galerija Krško
18. nov. 2016 - april 2017
photo: Nina Sotelšek
>>>


Živalski mrtvaški ples
Katarina Toman Kracina in DDR:
akril na šotorsko platno, 104 x 694 cm, 2014.

Damijan Kracina
IVAN VOLARIČ FEO

Tea Hvala / Podzemlje
(nadaljevanje zgodbe o velikem blatarju)
http://prepih.blogspot.si/2016/12/kratka-zgodba-podzemlje.html




Genski oltar / Genetic Altarpiece
Damijan Kracina, Vladimir Leben, Jani Pirnat, glasba/music: Sašo Kalan
Galerija Krško
18. nov. 2016 - april 2017
>>>

Damijan Kracina
Prehod / Passage

Hiša Kulture Pivka
7. – 28. maj 2016
>>>

Misanthrope & Kracina
HiberNacija / HiberNation
Galerija Nočna izložba Pešak, AKC Metelkova.
17. 2. 2016 - 1. 3. 2016 >>>
Damijan Kracina: Korak naprijed
28.10.2015 - 12.11.2015.
Galerija AŽ, Atelieri Žitnjak, Žitnjak 53, Zagreb
>>>
Več kot eden / Piu di Uno
razstava/mostra:Damijan Kracina
GALERIJA DIMENZIJA NAPREDKA, Solkan
12.9.2014 - 22.10. 2014 >>>
Sleep of Reason
Damijan Kracina & Vladimir Leben
Galerija Nočna izložba Pešak, AKC Metelkova mesto, Ljubljana
kritika / Anabel Černohorski in Tina Fortič
10.9 - 10.10.2014 >>>

ŽIVALI / GLI ANIMALI / TIERE 1914—1918
Katarina Toman Kracina & DDR, 2014

Damijan Kracina predstavlja:
RADIJSKA IGRA
Marn nemarn (pisoar z rogovi in drugi projekti)
Besedilo: Jani Pirnat
Igrajo: Ivan Jakac, Ajda Toman, Rok Kunaver
Zvočna podoba: Sašo Kalan
Skulptura: Damijan Kracina
Premiera 29. 5. 2014, ob 18.15
Projektna soba SCCA, Metelkova 6

Magija umetnosti: Protagonisti slovenske sodobne umetnosti 1968-2013 / La magia dell'arte – I protagonisti dell'arte Slovena contemporanea 1968 – 2013
Villa Manin, Passariano, Friuli-Venezia Giulia, Italy >>>

PORTIZMIR International Contemporary Art Triennial
Austro-Turk Tobacco Warehouse,
21. 3. – 21. 6. 2014
Izmir, Turkey
>>>

PRIMORSKA LIKOVNA UMETNOST / nek drug pogled 1990-2013, Prostor za sodobno umetnost Monfort, Portorož
5.7.-17. 11. 2013
http://vimeo.com/72489648
Video by Aljoša Abrahamsberg about Contemporary Art Exhibition in MONFORT gallery Portorose, Slovenia. Curator Andrej Medved, feat. artists: Marko Peljhan, Damijan Kracina, Bojan Štokelj, Goran Bertok, Dean Verzel and Ive Tabar.
S črto čez črko - Line Stroke the Letter,
Galerija Vžigalica, Ljubljana. 5. 9.–13. 10. 2013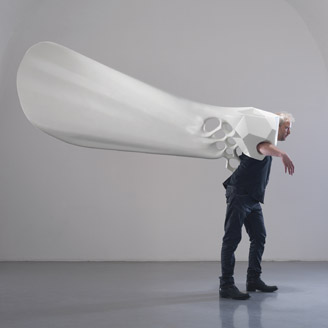 V letu kačjega pastirja / In the year of the Dragonfly
katalog/book.pdf
Galerija Božidar Jakac - lapidarij
31. maj - 21. julij 2013
Photo: Matevž Paternoster
img-press

MATERIALNOST,
Kibla Portal, Maribor
19. 4 2013 - 12. 9. 2013
To so čačke, Mestna galerija, Nova Gorica,
15.3.2013 - 5.4.2013
ČAČKE/DOODLES,
galerija Simulaker - Novo mesto:
Damijan Kracina, Erik Mavrič, Miha Perne, Leon Zuodar,
kustosinja: Saša Nabergoj
26. 10.–21. 11. 2012
GALERIJA ALKATRAZ
Vmesna postaja
Razstavno raziskovalni projekt
Pregled vizualne scene v AKC Metelkova mesto,
različna prizorišča. 6.–25. 9. 2012
Damijan Kracina - I'm Not There (Exhibition at MGML 2012)
http://vimeo.com/52862098 video by: Sebastjan Vodusek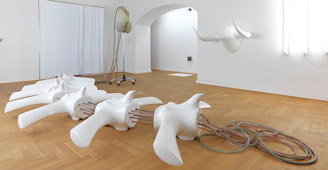 POT SKOZI SKULPTURO / PATHS THROUGH SCULPTURE
5. april. - 17. junij/ June 2012, Mestna galerija Ljubljana
Razstava vključuje izbor nekaterih vidnejših slovenskih kiparjev različnih generacij / This exhibition comprises selected works by a number of prominent Slovene sculptors of different generations, Dragica Čadež, Mirsad Begić, Matjaž Počivavšek, Rene Rusjan, Roman Makše, Mirko Bratuša, Metod Frlic, Darko Golija, Damijan Kracina, Boštjan Drinovec in Marco Juratovec. Kustos: dr. Sarival Sosič
Torek, 12. junij ob 17.00. Vodstvo po razstavi: akademski kipar Damijan Kracina in dr. Sarival Sosič
Svetlobna gverila / Lighting Guerrilla
17. maj – 16. junij 2012
GALERIJA VŽIGALICA , Ljubljana
Damijan Kracina & Sašo Kalan: Drilling
Damijan Kracina & Vladimir Leben: 2πr
http://www.svetlobnagverila.net
ZA ŽIV(AL)CE V REALNEM ČASU //
REAL TIME SETTINGS FOR NER(D\VE)S
3. 4. 2012 – 19. 4. 2012, Galerija Škuc, Ljubljana
Otvoritev razstave: torek, 3. april 2012, ob 20.
Chris Sugrue, (USA), Markus Decker, Karl Heinz Jeron in Us(c)hi Reiter (IT/AT/DE), Društvo za domače raziskave (D. Kracina, J. Pirnat, A. Pirman), (SI), Mirjana Batinić in Zoran Obradović, (HR/SI), Dominik Mahnič in Matic Potočnik, (SI), Žiga Kranjec, Igor Križanovskij in Urban Belina, (SI), Luka Frelih, (SI), BADco. in Daniel Turing, (HR/DE)
ČRNO / BLACK
3. 4. – 3. 6. 2012, Grad na Goričkem,
otvoritev 3. april 2012ob 18.00, Viteška dvorana gradu Grad
ALKATRAZ GALLERY AT THE CONTEMPORARY ART FAIR "PREVIEW BERLIN 2011"
Alkatraz Gallery is participating at the Viennafair 2010, taking place between 9th – 11th September, representing the following artists: Damijan Kracina, Nika Oblak & Primož Novak and Tomaž Tomažin.
More about the fair and th artists at:
http://www.previewberlin.de/

Besede prostora, prostor besed
Razstava, instalacije, performansi, projekcije, odprti ateljeji
Sprehod po projektih s Trga brez zgodovinskega spomina
Četrtek, 8. september 2011, ob 19. uri
Razstava v Projektni sobi SCCA
Četrtek, 8. 9., ob 22. uri kot zaključek sprehoda po projektih
Prizorišča: AKC Metelkova mesto in Projektna soba SCCA
33 OBRATOV
Španski borci – center kulture v Mostah
premiera: 10. maj, 20.00, ponovitvi: 11., 12. maj 2011, 20.00
ponovitve: Mini teater Ljubljana
september 17 in 18, 2011
zasnova, koreografija: Sanja Nešković Peršin / dramaturgija: Jana Pavlič / baletne plesalke: Ana Klašnja, Alena Medich, Tjaša Kmetec / scenografija, lučno oblikovanje: Damijan Kracina / glasba: Sašo Kalan
produkcija: Muzeum Ljubljana / v sodelovanju s Španskimi borci - Centrom kulture v Mostah / soprodukcija: MMC KIBLA Maribor 2011
http://www.muzeum.si/slo/33obratov/33obratov.htm
www.youtube.com/watch?v=UkPJbK1jdRQ
Contemporary Art from Slovenia, ECB, Frankfurt
22 June - 15 September 2011
European Central Bank,
Eurotower foyer, Kaiserstraße 29,
60311 Frankfurt am Main
Move Moment
V iskanju umetniške identitete
Razstava v Zgodovinskem atriju Mestne hiše, Ljubljana
26. 10. do 21. 11. 2010
PREVIEW BERLIN - THE EMERGING ART FAIR
Flughafen Berlin Tempelhof - HANGAR 2
D-12101 Berlin, 8. - 10. Oktober, 2010
Production: Galerija Alkatraz, Ljubljana
DOBESEDNO BREZ BESED
Mestna galerija Ljubljana (15. 9. - 30. 10.)
Kustos: Alenka Gregorič
Koncept: Alenka Gregorič in Društvo za domače raziskave (Damijan Kracina, Alenka Pirman, Jani Pirnat)
Otvoritev: Sreda, 15. 9. ob 20.uri
KIPARSTVO DANES
Komponente, stičišča in presečišča
10. 9.-10. 10. 2010
Galerija sodobne umetnosti Celje, Knežji dvorec, Lapidarij Pokrajinskega muzeja Celje, Osrednja knjižnica Celje, Trg celjskih knezov
U3 - 6th Triennial of Contemporary Art in Slovenia
An Idea for Living. Realism and Reality in Contemporary Art in Slovenia. Curator Charles Esche
Moderna galerija Ljubljana, 15. 6.- 19. 9. 2010
Galerie ZERO, Berlin
21.5. - 1.6. 2010
Damijan Kracina &Tomaž Tomažin
Serious players / Resni igralci
Curator: Jadranka Ljubičič
Asistenent: Ana Grobler
Production: Alkatraz Galerija, Ljubljana
Kipi in slike,
Damijan Kracina & Vladimir Leben,
Sokolski dom, Mestni trg 16-17 v ŠkofaLoka
Na odprtju bo nastopila Irena Preda, sopranistka.
Razstava sodi v cikel razstav v Sokolskem domu v sezoni 2009/2010 in bo na ogled do 2. maja 2010.

Damijan Kracina in Vladimir Leben
Galerija Equrna 23.2 - 17.3
Članki v medijih:
http://www.delo.si/clanek/100979
http://www.radiostudent.si/article.php?sid=22674
http://www.dnevnik.si/novice/kultura/1042346088

| | |
| --- | --- |
| | |
| Sanitarum, 2009 | Žajfa / Soap, 2009 |
-----------------------------------------------------------------------------------
Move Moment, St. Thomas University, Miami, Florida USA.
21.10.2009 - feb 2010
-----------------------------------------------------------------------------------
TO BE CONTINUED... video zbirka UGM
Muzej moderne i suvremene umjetnosti, Reka, Hrvaška
17. september - 24. oktober 2009
>>> video
------------------------------------------------------------------------------------
GALAPAGOS (Damijan Kracina & Vladimir Leben),
Colysee, Lambersart, Lille 3000 - Europe XXL, Lille, France
curator Jadranka Ljubičič March 14 - May 10 2009
http://www.ville-lambersart.fr/page.php?pg=561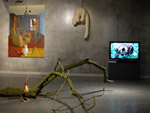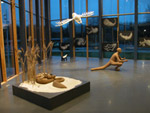 ------------------------------------------------------------------------------------



MARMALADE, DVD, 6 min, 2004
Damijan Kracina & Katarina K. Toman

Culture Industry, Folklore and Clichés at VOX. Athens, Greece, July 2009

The Ideal Woman, Noordbrabants Museum 's-Hertogenbosch, NL, January 2009
------------------------------------------------------------------------------------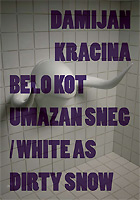 Damijan Kracina
Belo kot umazan sneg /
White as dirty snow
Galerija Škuc
23. 10. - 7. 11. 2008
installation view >>>



------------------------------------------------------------------------------------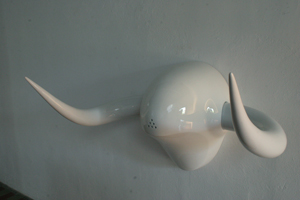 Elephant with the Broken Arm,
sculpture, epoxy 100x60x70cm, 2008
Participation at International Art Fair VOLTA4, June 2nd to June 7th 2008, Basel - Switzerland. Presented by GALERIJA ALKATRAZ Ljubljana
------------------------------------------------------------------------------------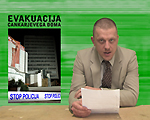 Izvajanje velikega blatarja
/ Tea Hvala
..../ Njegova tragična smrt nas je vse prizadela. Kako bi mogel pozabiti, da je prav on, ljubitelj narave in pionirski raziskovalec, prvi opozoril na velikega blatarja in mu žrtvoval mnoge ure in končno tudi življenje? Toda, mar se ni prav ob tragični smrti gospoda Raztrgana porodilo in
kasneje utrdilo prepričanje, da je veliki blatar človeku nevarna dvoživka?
/ Dr. Lajić: Gospod Leviki! Dobro veste, da je veliki blatar Raztrgana dobesedno raztrgal! Upravičeno menimo, da obstaja možnost ponovitve! /....
tekst / video
------------------------------------------------------------------------------------
------------------------------------------------------------------------------------



SPECIMEN / PRIMEREK Kabinet, 2006
The exhibition was based on the natural history and art history research of the odd creatures and animals. www.ddr.si
------------------------------------------------------------------------------------
------------------------------------------------------------------------------------