Biografija
Damijan Kracina je bil rojen leta 1970 v Kobaridu. Po zaključenem študiju kiparstva leta 1996 na Akademiji za likovno umetnost in oblikovanje v Ljubljani je leta 1999 na isti akademiji zaključil tudi specialistični študij kiparstva in videa. Od leta 1998 se je izpopolnjeval v Grazu, New Yorku, Tamarid Institute Albuquerque in Santa Fe Art Institute v Santa Feju v Novi Mehiki v Združenih državah Amerike. Leta 1992 je bil soustanovitelj umetniške skupine Provokart. V letih med 1997 in 2000 je bil umetniški vodja umetnostnega centra Artilerie Kluže. Leta 2005 je bil soustanovitelj umetniške skupine Društvo za domače raziskave. Je član kolektiva AKC Metelkova. Ustvarja na področju kiparstva in večmedijske umetnosti. Od leta 2010 je profesor na Srednji šoli za oblikovanje in fotografi jo v Ljubljani. Živi in ustvarja v Ljubljani.
Biography
Damijan Kracina was born in 1970 in Kobarid. In 1996 he concluded his study of sculpture at the Ljubljana Academy of Fine Arts and Design. In 1999 at the same academy he completed specialist studies of sculpture and video. After 1998 he enhanced his knowledge in Graz, New York, at the Tamarind Institute in Albuquerque, New Mexico, and at the Santa Fe Art Institute in Santa Fe, New Mexico, USA. In 1992 he was co-founder the art group Provokart. From 1997 to 2000 he was the artistic director of the art centre Artilerie Kluže. In 2005 he was co-founder of the artists' group Društvo za domače raziskave. He is a member of the AKC Metelkova group. He works in the fi elds of sculpture and multimedia art. He has been a professor with the Secondary School of Design and Photography in Ljubljana since 2010.
He lives and works in Ljubljana.
WEB SITES:
www.kracina.com
www.proteusfont.org
www.galapagos.si
www.ddr.si
VIDEO archive (DIVA) / Damijan Kracina
SOLO EXHIBITIONS & Projects
2017
Obglavljenje pesnika Ivana Volariča Fea, Festival Lukatelce v Volčah, 5. 7. 2017
Odlivanje smrti / Casting of Death, raziskovalna razstava (produkcija DDR)/ Galerija Vžigalica, Ljubljana (1. 11. – 24. 12.)
Odlivanje smrti / Casting of Death, novinarska konferenca / press conference, NUK (14. 3.)


2016
Genski oltar, Damijan Kracina, Vladimir Leben, Jani Pirnat, glasba: Sašo Kalan, Galerija Krško
Prehod / Passage, Hiša Kulture Pivka, 7. – 28. maj 2016
HiberNacija / HiberNation, Misanthrope & Kracina, Galerija Nočna izložba Pešak, AKC Metelkova
2015
Poslednji muzej sodobne umetnosti, Logje
Korak naprijed, 28.10.2015 - 12.11.2015. Galerija AŽ, Atelieri Žitnjak, Zagreb
Živalski mrtvaški ples, (DDR (A. Pirman, J. Pirnat), Katarina Toman Kracina), Muzej novejše zgodovine Slovenije, Ljubljana
Živalski mrtvaški ples, (DDR (A. Pirman, J. Pirnat), Katarina Toman Kracina) Galerija Krško
2014
Več kot eden / Piu di Uno, Galerija Dimenzija Napredka, Solkan
Veliki blatar in Marn Nemarn, Dnevih poezije in vina, Pri Lukatelu, Volče, Tolmin


Živali 1914-1918, (DDR (A. Pirman, J. Pirnat), Katarina Toman Kracina, Primož Oberžan), Mangrtsko sedlo, Bovec
Marn nemarn (pisoar z rogovi in drugi projekti), instalacija, radijska igra, Projektna soba SCCA, Metelkova 6, Ljubljana
Sliko bolj na glas, Galerija Alkatraz, AKC Metelkova, Ljubljana
Sleep of Reason, Damijan Kracina in Vladimir Leben, Galerija Nočna izložba Pešak, AKC Metelkova
2013
V letu kačjega pastirja / In the Year of the Dragonfly, Galerija Božidar Jakac – lapidarij, Kostanjevica na Krki
2011
Črne luknje / Black holes, (s/with Katarina Toman Kracina), Galerija – Vrt ZDSLU, Ljubljana
33 Obratov / 33 turns, (set, light design and video), Cultural Center Španski borci. Ljubljana
2010
Serious players, Galerie ZERO, Berlin, Damijan Kracina &Tomaž Tomažin, Production: Alkatraz Galerija, Ljubljana
Paintings and sculptures, Sokolski dom, Škofja Loka, Slovenia
Paintings and sculptures, Damijan Kracina in Vladimir Leben, Galerija Equrna Ljubljana
2009
Pojavljanje novih vrst, Info središče TNP Triglavska roža / Information Centre TNP, Bled, Slovenia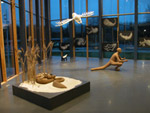 GALAPAGOS (Damijan Kracina & Vladimir Leben), Centre Euralille Lille, France
2008
White as dirty snow, Galerija Škuc, Ljubljana, Slovenia
2007
POVEČAVA (Damijan Kracina & Vladimir Leben) Okrogli stolp Škofjeloškega gradu
GALAPAGOS (Damijan Kracina & Vladimir Leben) Stanica_Lab, Žilina, Slovakia, 8.december -10 january 2008
2006
"Secimen / Primerek" (DOMESTIC RESEARCH SOCIETY) Kabinet DDR, Ljubljana


"KORALNI OTOK", Pedijatrična klinika, Gallery Škuc, Klinični Center Ljubljana,
" GALAPAGOS" (Damijan Kracina & Vladimir Leben)
- Gallery Loža, Obalene galerije Koper, maj 2006
- Gallery A+A Benetke, Italija, april 2006
"AnimalTour" (Damijan Kracina & Vladimir Leben)
- Gallery PM, Zagreb, November 2006
2005
"GALAPAGOS" (Damijan Kracina & Vladimir Leben)


- Peterokotni stolp – Ljubljana Castle, Ljubljana, (6.september 2005)
- Likovni salon, Celje, (Slovenia)
- "MMC KIBLA, Maribor, (Slovenia)
" AnimalTour" (Damijan Kracina & Vladimir Leben)
- Okrogli stolp škofjeloškega gradu. Škofja loka, (Slovenia)


- Galerija GHETTO, Split, Croatia
2004
"GALAPAGOS"(Damijan Kracina & Vladimir Leben), Galerija Alkatraz, Ljubljana, 30. 9-14.10. 2004
2003
"www.protusfont.org"(online project)
2002
"Vrt/Garden" Juraj Klovic Gallery (with Lada Sega), Rijeka (Croatia)
2001
"Personal exhibition as a web site / Osebna razstava, kot spletna stran" Media NOX, Maribor (Slovenia)
1998
"Karantena / Quarantene" Werkstadt Graz, Graz (Austria)
1997
"ZOO" Škuc Gallery, Ljubljana, (Slovenia)
Trdnjava Kluže / Kluže Fortress, Bovec , (Slovenia)
"Animalis" Podsreda Castle, (Slovenia)
"Soški biser" (with Katarina Toman), Tolmin, (Slovenia)
1996
"Aquarium", Likovni salon Celje , (Slovenia)
1995
"Kracina TV", Kapelica Gallery, Ljubljana , (Slovenia)
1994
Kapelica Gallery, Ljubljana, (Slovenia)
1995
Gallery KCK, Tolmin, (Slovenia)
Performances:
1999 "Soški Biser" with Katarina K. Toman, Venezia (Italy)
1995 "Voda / Water", park at the Academy of Fine Arts, Ljubljana
1995 "Kocka / Cube" Interference, Kapelica Gallery, Ljubljana
1993 Concert for bass guitar and plaster cube", ALU, Ljubljana
Group Projects: "PROVOKART"
1999 "SOS LINE - tel: 00386 41 840935 - Do you feel like beeing burdened with art / Ali ste obremenjeni z umetnostjo"
1995 "Publication - Art in your home / Časopis - Umetnost v vašem domu", (Slovenia)
1994 "Anusa - družba za vlaganje / Anusa - agency for investigation", (Slovenia)
1992 "Voli me / vote for me - love me ", (Slovenia)
Član / Member
DRUŠTVO ZA DOMAČE RAZISKAVE / DOMESTIC RESEARCH SOCIETY (www.ddr.si)
SELECTED EXHIBITIONS & PROJECTS:
- ŽIVALI / GLI ANIMALI / TIERE 1914—1918
- S'pajkanje Knjižnica Kolodvor / Exhibition in the Ljubljana Kolodvor Library. Ljubljana (2009)
- Secimen / Primerek, Kabinet DDR (2006)
- Živali 1914-1918, TIC Kobarid (2. 12. 2005)
- Kabinet & La Capilla Atomica, p.p. Gallery Škuc, Ljubljana. (2005)
SELECTED GROUP EXHIBITIONS

2016
Bitja v novejšem slovenskem kiparstvu, Umetnostna galerija Maribor
2015


Magija umetnosti: Protagonisti slovenske sodobne umetnosti 1968-2013, Kunstlerhaus, Dunaj
43. Likovna kolonija – Odlivanje v bron, (del stalne zbirke od 2015), Galerija-Muzej Lendava
2014
Magija umetnosti: Protagonisti slovenske sodobne umetnosti 1968-2013 / La magia dell'arte – I protagonisti dell'arte Slovena contemporanea 1968 – 2013, Villa Manin, Passariano, Friuli-Venezia Giulia, Italy
PORTIZMIR - International Contemporary Art Triennial, Austro-Turk Tobacco Warehouse, Izmir, Turkey
2013
1:1 STOPOVER / VMESNA POSTAJA, Museum of Contemporary Art Metelkova (+MSUM), Ljubljana
Materialnost, Kibla portal, Maribor
To so čačke /Dudles, Mestna galerija, Nova Gorica
Primorska likovna umetnost: nek drug pogled 1990-2013, Prostor za sodobno umetnost Monfort, Portorož
S črto čez črko - Line Stroke the Letter, Galerija Vžigalica, Ljubljana
The Biennial of Graphic Arts – Serving You Since 1955, (DDR - Alenka Pirman, Jani Pirnat and/in Petja Grafenauer) CD Gallery, Cankarjev dom, Ljubljana
NATIONALFEIERTAG, ZOLLAMT - Bad Radkersburg, Austria
2012
Črno / Black, atrij Mestne hiše, Ljubljana (prenos: Viteška dvorana gradu Grad, Goričko)
Za živ(al)ce v realnem času, Galerija ŠKUC, Ljubljana
Pot skozi skulpturo, Mestna galerija, Ljubljana
Vmesna postaja, AKC Metelkova mesto, Ljubljana
Čačke / Doodles (z Erikom Mavričem, Mihom Pernetom in Leonom Zoudarjem), Galerija
Simulaker, Novo mesto
Svetlobna gverila: Drilling (s Sašom Kalanom), 2πr (z Vladimirjem Lebnom), Mestni muzej Ljubljana – Galerija vžigalica, Ljubljana
Skoraj pomlad / 100 let slovenske umetnosti - ALMOST SPRING / 100 Years of Slovene Art, Umetnostna galerija Maribor & Slavija No 11, Maribor
2011
ALKATRAZ GALLERY AT THE CONTEMPORARY ART FAIR »PREVIEW BERLIN 2011«
Contemporary Art from Slovenia, ECB, Frankfurt
Razstava likovnih pedagogov SŠOF, Galerija ZDSLU, Ljubljana
Besede prostora, prostor besed, Projektna soba SCCA, AKC Metelkova mesto, Ljubljana
2010
PREVIEW BERLIN - THE EMERGING ART FAIR D-12101 Berlin, 8. - 10. Oktober, 2010
DOBESEDNO BREZ BESED - Mestna galerija Ljubljana (15. 9. - 30. 10.)
KIPARSTVO DANES - Komponente, stičišča in presečišča, Galerija sodobne umetnosti Celje
U3 - 6th Triennial of Contemporary Art in Slovenia: An Idea for Living. Realism and Reality in Contemporary Art in Slovenia
2009
Move Moment, St. Thomas University, Miami, Florida USA. 21.10.2009 - feb 2010
ArtsLottery Benefit, Ronald Feldman Fine Arts 31 Mercer Street, NYC
TO BE CONTINUED… video zbirka UGM Muzej moderne i suvremene umjetnosti, Rijeka, Croatia
Culture Industry', Folklore and Clichés at VOX, Athens, GR
Drawing in Slovenia II. 1940 - 2009 / Risba na Slovenskem II. 1940 - 2009, Mestna galerija Ljubljana, Slovenia
Vienna Fair, Vienna, Austria. Presented by Galerija Alkatraz Ljubljana
1. International Trienal Ceramics UNICUM 09, Ljubljana, Slovenia
The Ideal Woman, Noordbrabants Museum 's-Hertogenbosch, NL
CLOSED FOR ANNUAL LEAVE!, Gallery Škuc, Ljubljana, Slovenia
2008
Crazycurators Biennale, DDR project, curator Alenka Gregorič, Bratislava, Slovakia
Video Dia Loghi 2008, Cinema Massimo, Torino, Italia
ARHIPELAG, Festival of contemporary art, Nova Gorica - Gorizia, Slovenia - Italy


Nematična področja: video umetnost v Sloveniji devetdesetih, Galerija Alkatraz
EKOSUSAK , ART & ECOLOGY PLATFORM, Susak, Croatia
VS_Bergen, The Foundation & Gallery 3,14, Bergen, Norway
International Art Fair VOLTA4, June 2008, Basel - Switzerland. Presented by Galerija Alkatraz Ljubljana
2007
LAND(E)SCAPE, Kűnstlerhaus Graz am Landesmuseum Joanneum, Graz, Avstria
Move Moment, Embassy of Slovenia in Washington, DC. USA.
2006
THE ONE MINUTES AWARDS 2006 The One Minutes Foundation (TOM) Amsterdam. (Saša Nabergoj, Damijan Kracina: On the Road)
POGLEDI NA DOLINO REKE SOČE - DRUGAČNE PERSPEKTIVE Galerija Rika Debenjaka Kanal ob Soči, (17.11.- 6.12.2006)
"ODBRANA PRIRODE" 12. bijenale, Pančevo, Srbija (GALAPAGOS Damijan Kracina & Vladimir Leben)
"ARHIPELAG", Festival of contemporary art, Nova Gorica - Gorizia, Slovenia - Italy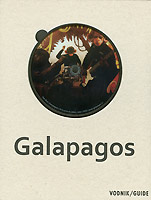 2005
Festival visages francophones - Visages de la Slevenie, Cahors, France, 27. 9.-2. 10. 2005 info
22nd Kassel Documentary Film Festival, www.filmladen.de/dokfest (*)
"Čisto umazano / Pretty dirty", Svet umetnosti, Galerija Škuc, Ljubljana
Kiparske pokrajine / Sculptural Landscapes, Bežigrajska Galerija 2, Ljubljana
Territories, Identities, Nets - Slovene Art 1995-2005, Moderna galerija, Ljubljana
Hevreka, Stičišče novih tehnologij in storitev, Gospodarsko razstavišce, Ljubljana (24. -28. 5.) info
"Materika", Nova Gorica - Gorizia, (Junij / June 2005)
EMAF (European Media Art Festival), Osnabruck (23. april 2005) info
2004
"Home Made Marmelade" Priština (15.-19. 12. 2004) info
"Extended Views" Centre Céramique in Maastricht, the Netherlands.
"AVTOKINO BARJE", Ljubljana
"RE-CONNECTIONS" Santa Fe Art Institute, New mexico, USA
"Videospotting" Dotik, Videm / Udine, Italy info
"Ready 2 Change" Gallery P74, Ljubljana
"85'95 - Razširjeni prostori umetnosti / Art in Extended Spaces", Museum of Modern Art Ljubljana
2003
Sight.Seeing, 4. Austrian Triennial on Photography, Graz, (Austria)
"Far away", Eskilstuna konstmuseum, Eskilstuna, (Sweden)
"Replay", Gallery P74, Ljubljana
"Slovenische videokunst 1969-2003", Artspace, Wiena (Austria)
2002
"Solar Circuit" (video screening) Tasmania (Australia)
"ESCAPE FROM ALKATRAZ" WAH Center New York, USA info
"Central" Gallery Gradec Zagreb (Croatia)
"Becomings" City Gallery Ljubljana (Slovenia)
"CONECTIONS, Tamarind Institute residency project, Albuquerque, New Mexico, USA
"Genius Loci" City gallery Piran, (Slovenia)
"Strawberrys in December" Likovni salon Celje (Slovenia)
"Risba / Drawing" Koroška galerija likovnih umetnosti, Slovenj gradec (Slovenia) info
2001
"KunstraumMitteleuropa" Kibla, Maribor
"Factor Bank Collection " Museum of Modern Art Ljubljana
"HICETNUNC" Sala Roma, Pordenone (Italy)
"Extended Transformation - Natura Naturans 5"; City Art Museum Ljubljana, Art Galley of BIH Sarajevo, Museum of Contemporary Art Zagreb.
"Mamljivo / Aluring" MGLC Lubljana
"Vulgata - Kunst aus Slovenia" NBK, Berlin (Germany)
"Becomings" (Tirana, Belgrade, Pristina, Ljubljana, Paris),
"Central" Museum Morsbroich, Köln
"Slovene way" Villa Serena Bologna, dec 2001
"Basket Video" teater Gromki, Metelkova Mesto, Ljubljana, dec 2001
2000
"KunstraumMitteleuropa" Palais Harrah, Wien (Austria)
"Vse razen videza" Museum of Modern Art, Ljubljana (Slovenia)
"artisti.giovani@sloveni" Venezia (Italy)
"SLIKA 2000" Equrna Gallery, Ljubljana (Slovenia)
"Extended transformations" Trieste (Italy)
"ARGOS Project" Vevey (Swizerland)
"VULGATA" Pavel house,Lafeld, (Avstria),
"U3 - VULGATA" Museum of Modern Art Ljubljana
1999
"Travelling without moving / Potovanje brez premikanja" Gallery KCK, Tolmin
"Snow sculpture event" Quebec (Canada)
"Zimski salon" City Gallery Ljubljana, (Slovenia)
"Art from rucksack / Umetnost iz nahrbtnika" Likovni salon Celje (Slovenia)
"SiQ 1999" WUK Kunsthalle Exsnergasse, Wien (Austria)
" Without the Wall" Ludwig Museum, ST Petersburg, (Russia)
"Postaja Topolo" Topolo, (Italy)
"Art from rucksack 1997-1999" Limerick City Gallery of Art, Limerick (Ireland)
"Homo Sapiens 2000" Kibela, Maribor (Slovenia)
1998
"4th Interernational Festival of Computer Arts" Rotovž Gallery, Maribor
"Day + Night show" Passage Galerie - Kunstlerhaus Wien (Austria)
"Transverzala utrinkov", Znojile, Baška grapa (Slovenia
"Intramuros / Med zidovi" ARTileria Kluže, (Slovenia)
1997
"Media in media" City Gallery Ljubljana, (Slovenia)
"Biennale of the young artist of Europe and the mediterranan", Turin, (Italia)
"Modra roka / Wise Hand" R. Jakopic Gallery, Ljubljana (Slovenia)
"LUR" Collegium artisticum, Sarajevo (Bosnia)
"Real fiction", Area di Ricerca, Trieste (Italy)
"Interstanding - understanding" Rotermanns Salt Storage Atrs Centre Talinn (Estonia)
"Please Touch" Rotovž Gallery, Maribor (Slovenia)
1996
"For Your Eyes Only", Ujazdowski Castle, Warsaw (Poland)
"Immaginario altro", Sala Franco, Trieste (Italy)
"Telo angela / Ill corpo dell angelo", City Gallery, Piran ,(Slovenia)
"Cyber Café!", Gallery KCK, Tolmin ,(Slovenia)
"Natura naturans", Museo di storia naturale, Trieste, (Italia)
"Immaterial" Moscow Forum of initiatives, Mali manež, Moscow (Russia)
1995
"Biennale of the young mediterranan artist ", Modern Gallery, Rijeka (Croatia)
"Cash'n' Carry", Škuc Gallery, Ljubljana ,(Slovenia)
"Lamparna", Labin, (Croatia)
Damijan Kracina CV